The latest version of our Auto-Hide Taskbar for Windows 10 is now available. You should see a notification within the app, or you can download the new file from your My Account page, or the Free Trial page.
You can see which version of the app is currently installed by opening the app and clicking the "About" button.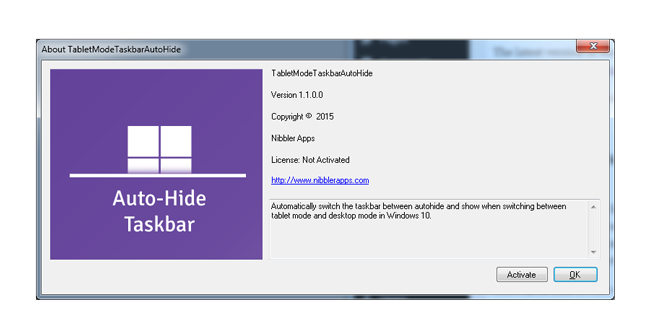 RELEASE NOTES
Release 1.1.1.0
1. Fix the resume from hibernation crash.
2. A 3rd party library was causing issues. That library is now removed.
3. Cleaned up some forms.
4. Added better support for updates.
You will be able to view all of our release notes by visiting our Support page.